Adata Power Bank 10000mAh – Blue/White
Model: APT10010000M5VCBLWH
Key Information
Battery Capacity:

10000mAh

Battery Type:

Lithium-ion

Current Output:

1 A

USB Output:

2

Integrated Cables:

No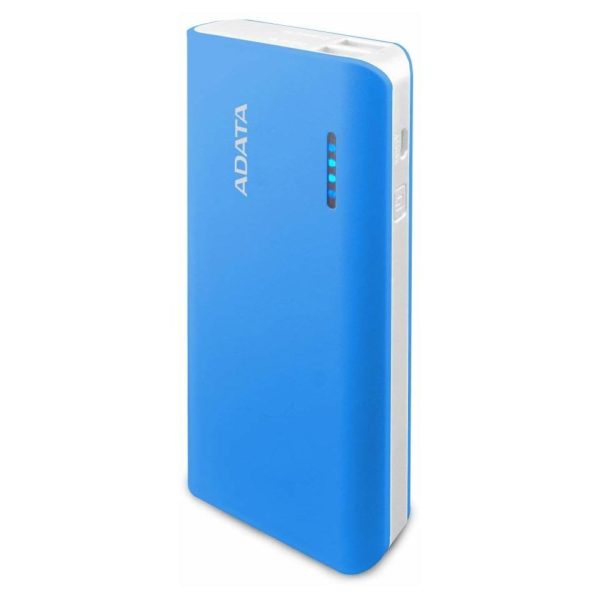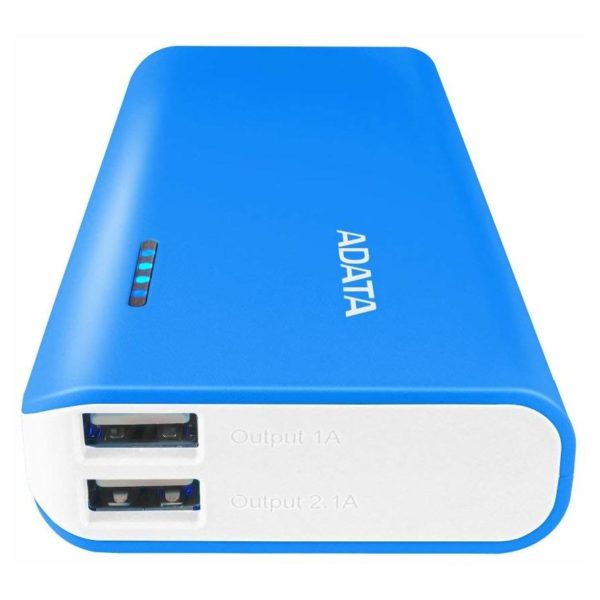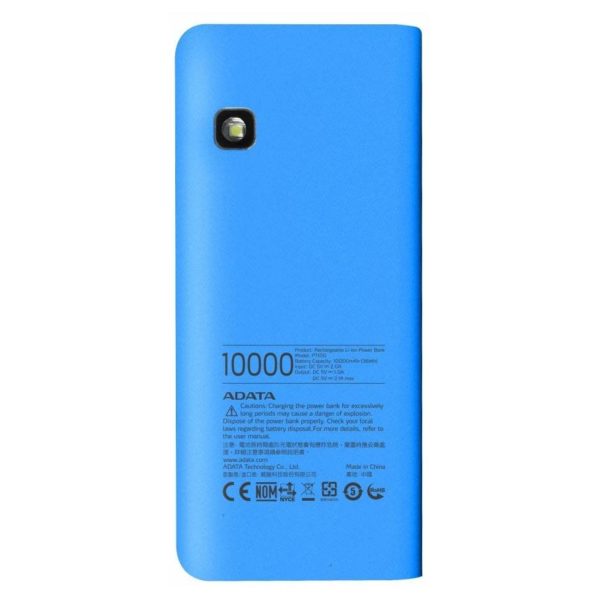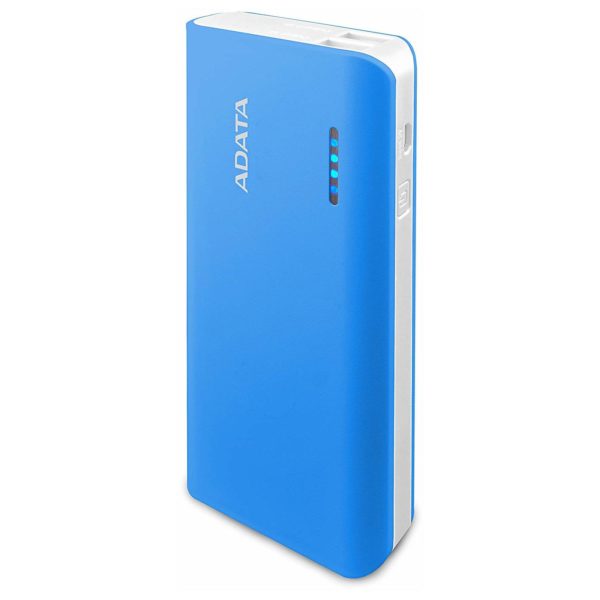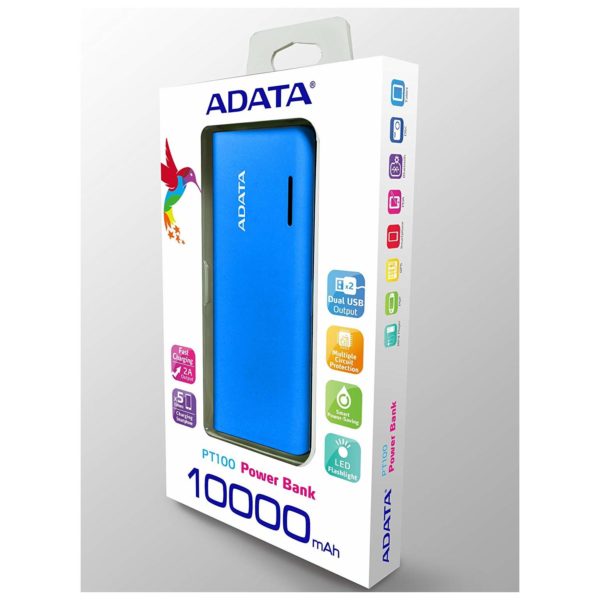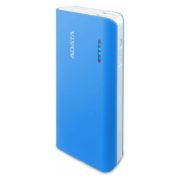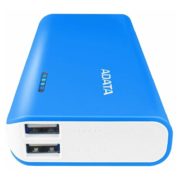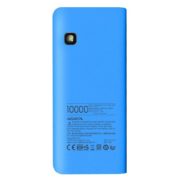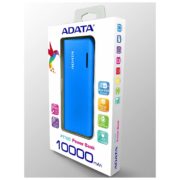 The PT100 Power Bank offers high-capacity 10000mAh charging via two USB outlets. Charge your smartphone and tablet simultaneously and quickly. Use your PT100's handy LED flashlight to light up your mobile life!
With a streamlined easy-grip design, the PT100 power bank is easy to carry wherever you go. Available in 4 colors and each is designed by 2 color combos.
The PT100 comes with a whopping 10000mAh charge capacity, which is enough for up to 3.7 full charges for an iPhone, and charges for an iPad Mini . There is no need to worry about running out of power.
The PT100 also works as a LED flashlight with 4 lighting modes, including normal flashlight, accent light, rapid flashlight and slow flashlight. Each flashlight mode can be switched by simply pressing the button. Whenever you need to use your PT100's flashlight, it remembers which mode you last used.
Synchronous Charge / Discharge
Whenever you connect your device to the PT100, it automatically begins charging without having to press a button. The PT100 automatically turns off when the device is fully charged, or when idle for 20 seconds. With synchronous charging and discharging, your PT100 provides a even quicker charge.
The PT100 is equipped with multiple safety features– ODP (Over-Discharge Protection), OCP (Over-Current Protection), SCP (Short Circuit Protection), OVP (Over-Voltage Protection) and OCP (Overcharge Protection) to protect its battery and the devices you're charging.
By using high-quality battery cells and environmental friendly materials, the PT100 Power Bank offers you superior stability and extended lifespan.
Available in even more colors than before!
Originally offered in two colors, PT100 power banks now give you a spectacular choice of six color schemes. Pick from black, blue, all-new Tiffany Blue, red, green and more to truly express yourself.
Main
Brand
Adata
Color
Blue/White
General
Type
Power Bank
Compatible Products
Smartphones / Tablet
What's in the Box
Micro USB cable , User Manual
Features
Features
10000mAh Battery Capacity | Dual USB Fast Charging (total 3.1A) | 4-mode LED Flashlight Function
Battery & Power
Battery Capacity
10000mAh
Battery Type
Lithium-ion
Battery Charge Time
5-6 Hours
Quick Charging
Yes
Power Input
DC 5V/2A (Micro USB)
Power Output
DC 5V / 1A (USB-A)
DC 5V / 2.1A max (USB-A)
Current Output
1 A
Connectivity
Interfaces
Micro USB
Input/Output Terminals
Micro USB to USB 2.0A
USB Input
1
USB Output
2
Integrated Cables
No
Physical
Design
Slim
Dimensions
63 x 21.5 x 140 mm
Weight
285 g
LED Indicators
Yes