Ariston 9kg Washer & 6kg Dryer FDG9640SEX
Key Information
Type:

Front Load Washer Dryer

They are built for efficiency.Water consumption is less. It has washing and upto 70% drying capability

Capacity:

9 kg / 6 kg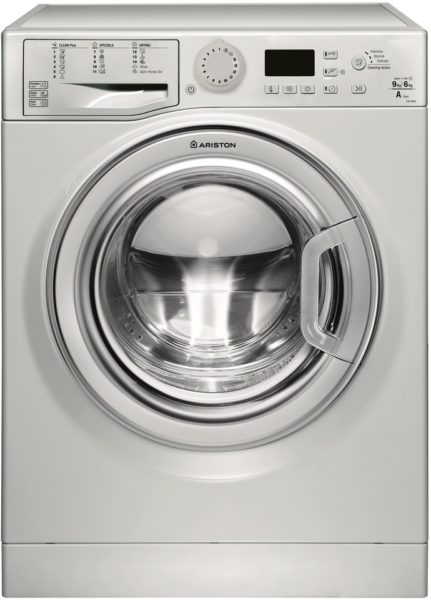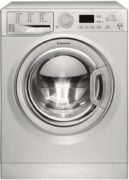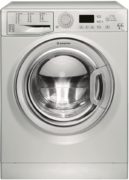 Ariston Front Loading Washing Machine With Dryer, 9 KG, Silver
Anti-Allergy
The Anti-Allergy cycle includes two phases: the water isfirst heated at the start of the cycle then the temperature is kept constant at60°C to eliminate pollen and dust mites. It uses more water to further dissolvethe detergent and performs no less than five rinse phases – three more comparedto standard cycles.
Anti-Stain Technology
First for stain removal. Removes 20 of the most stubborneveryday stains in one wash without pre-soaking. By cleverly managingdetergent, water, drum rotation and temperature.
Wool mark Platinum Care
"Wool mark Platinum Care" is the highest certificationissued by the Woolmark Company, for the efficacy of the wool cycle. Extremelydelicate on woolen and cashmere garments, the cycle revives their fibers anddeep cleans them.
Delicate Program
This drying cycle leaves 3% residual moisture in laundryand is specially designed for the most delicate garments, such as lingerie. Theflow of air inside the drum and the latter's movements caress the fibers gentlywithout damaging them
Delay Timer
You can delay the program for up to 24 hours according toyour needs. Prepare the load, add the detergent, set the program, and themachine will start at your chosen time.
1400 RPM
With 1400 rpm spin speed, your laundry is much easier and time saver.
General
Built In / Free Standing
Free Standing
Type
Front Load Washer Dryer
Loading Type
Front Load
Capacity
9 kg / 6 kg
Display
Digital
Spin Speed
1400 rpm
Basket Material
Stanless Steel
Power Supply
220-240 Volts
Energy Rating
A
Frequency
50 Hz
Dimensions
Dimensions (H x W x D)
850 x 600 x 600 mm
Weight
67 kg
Features
Features
Sophisticated design and easy to match silver finish | With 1400 rpm spin speed | You can delay the program for up to 24 hours according to your needs
Others
Country of Origin
Italy