Kenwood Meat Grinder MG450
Key Information
Type:

Meat Grinder

Color:

White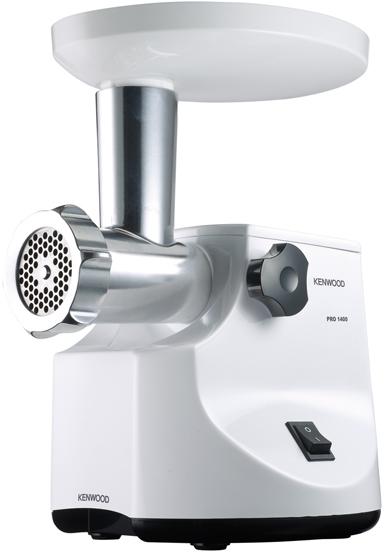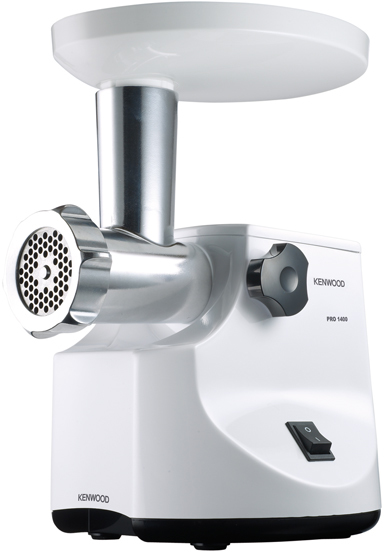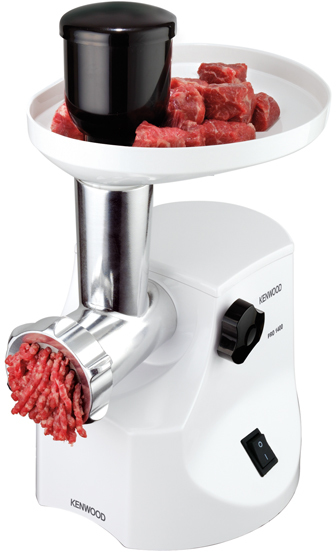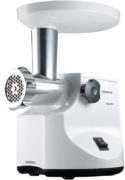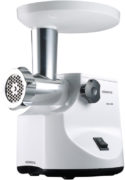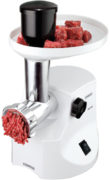 The 1400W Kenwood Meat Grinder MG450 with high gloss white finish, brushed metal detailing and sturdy design makes it the perfect fit for a modern kitchen.
Versatility
This model has an on, off and reverse switch to keep ingredients moving smoothly through the grinder. Three screens are provided for fine, medium and coarse grinding. You can also use the grinder to make sausages and kebbe, using the purpose-designed attachments stored in the pusher.
3XL screens
t includes high quality carbon steel cutter and three screens – fine (3mm), medium (4.5mm) and coarse (8mm).
Plastic Hopper
Easy clean, tough and durable food hopper and tray/cover. Hygienic plastic pusher with storage facility for convenient and tidy storage of accessories.
Die cast metal
Die cast no.8 mincer for quality volume processing of meat, poultry, fish, vegetables and fruit.
Powerful 1400W motor
Powerful 1400W for excellent results.
Main
Brand
Kenwood
Color
White
General
Type
Meat Grinder
Material
Plastic
Features
Features
Reverse function | Coarse mincing screen | Fine mincing screen | Kebbe maker accessory | 1.5kg Meat minced per min | Medium mincing screen 8 Mincing screen size | Plastic hopper | Sausage maker accessory
Body
Outside Dimensions
210 x 265 x 330 mm
Weight
3.8 kg
Power
Motor Power
1400W Locked Power