Samsung Top Load Fully Automatic Washer 9kg WA90H4200SW/AS
Samsung Top Load Fully Automatic Washer 9kg WA90H4200SW/AS
Key Information
Type:

Top Load Fully Automatic Washer

Less priced, have a shorter wash cycle and have single tub for washing and drying

Capacity:

9 kg

Ideal capacity for medium families (5 to 6 people). Fits 3 jeans, 3 shirts, 2 bed sheets, 3 pillow cases, 4 dish cloths, 4 small towels

Power Consumption:

Wash 330 Watts | Spin 240 Watts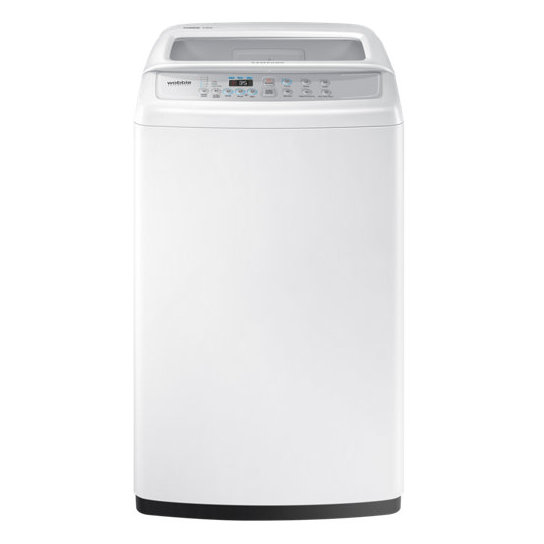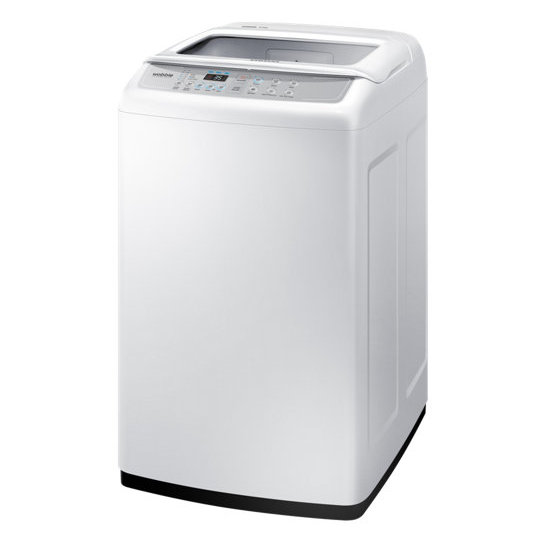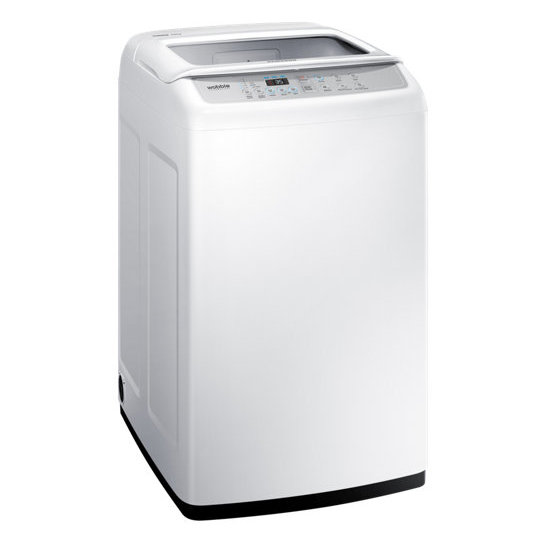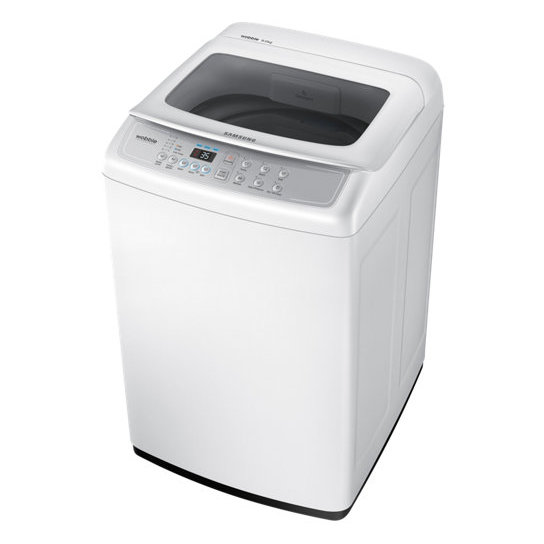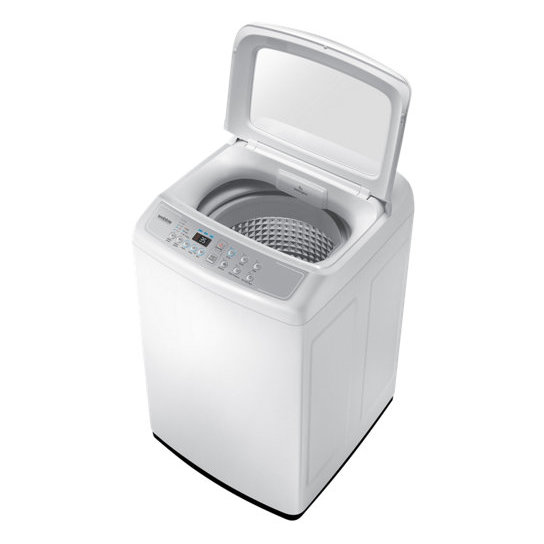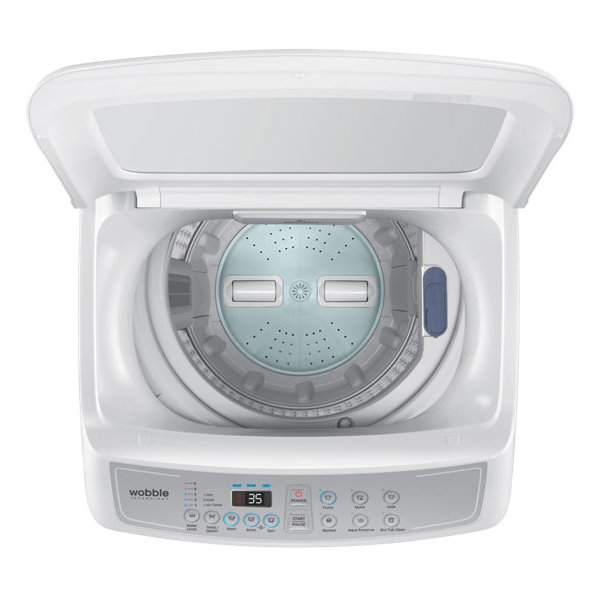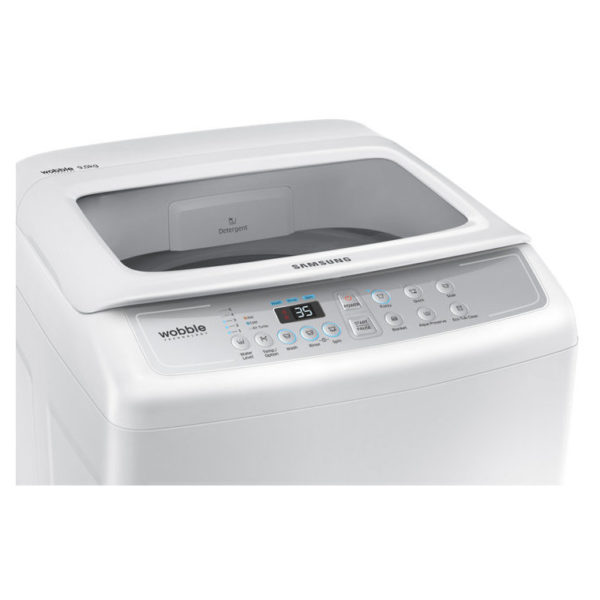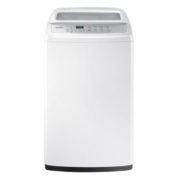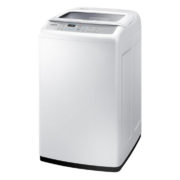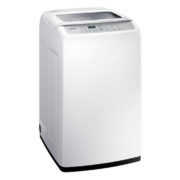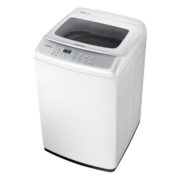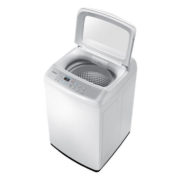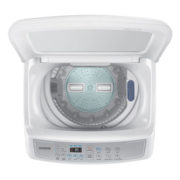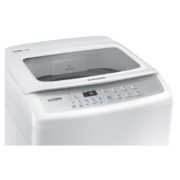 The diamond case features 25% smaller holes and deeper diamond shapes to prevent the fabrics coming out and damaging them. Diamond also proved to Hilla, which is characterized by washing the surface of the embossed reduction of tissue areas that are exposed to the effects of washing harmful Unlike traditional suit washing machines at a phenomenal rate of 34%during the tests.
Drain directly from the washing machine
The washing machine uses air power to reduce drying timeand keep your clothes in good condition. By adding air vents and saving energyfor the typical rinsing cycle, Samsung's rapid air drying system reducesmoisture in your clothes – lightweight fabrics can be made directly from thewashing machine! The extra air circulation provided by the air vents drainsyour clothes, as well as draining the washbasin to inhibit the growth of mildewbetween the loads, which keeps your clothes and your health in the bestcondition.
Enjoy incredibly lint-free clothes
Samsung's exclusive Samsung XXXXX filter will put youunder its strong spell to trap the lint for a great cleanness for your clothes.Unlike traditional washing machine filters, the magic filter is installed inthe bottom of the machine for effective lasing of the lint without a problemwith the water level, which also cleans the small loads of lint. The magicindicator light of the magic filter alerts you when it is time to clean it just like magic.
Clean your clothes from detergent residues.
Detergent residues make clothes look bad and may irritatethe skin. Samsung washing machines show their cleaning power through a lightwater spray that helps to dissolve detergents. Reduce the residue on yourclothes while using less water to save you money. You can enjoy clothes with aclean scent and look.
Main
Brand
Samsung
Color
White
General
Built In / Free Standing
Free Standing
Type
Top Load Fully Automatic Washer
Loading Type
Top Load
Capacity
9 kg
Display
LED
Wash Method
Stirring Type
Spin Speed
700 rpm
Cycle Options
6 Cycle
Basket Material
Stainless Steel
Power Supply
220 - 240 Volts
Frequency
50 Hz
Power Consumption
Wash 330 Watts | Spin 240 Watts
Programs
Aqua Preserve | Blanket | Eco Tub Clean | Fuzzy | Soak | Quick Wash | Blanket |
Dimensions
Dimensions (H x W x D)
850 x 560 x 540 mm
Weight
31 kg
Features
Features
Wobble Technology | Diamond Drum | Magic Filter
Others
Links
http://www.samsung.com/eg/washing-machines/top-loader-wa90h4200sw/
Country of Origin
Thailand