Taurus Coffee Maker VERONA12VERII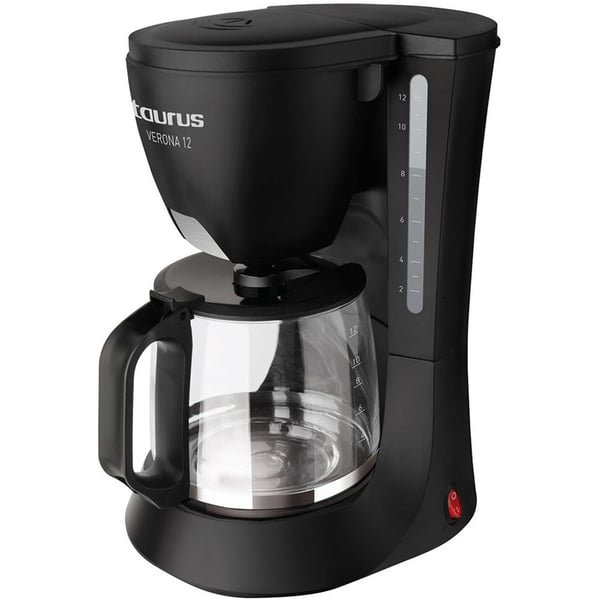 Roll over image to zoom in
Click to expand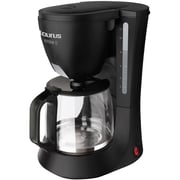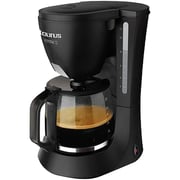 Taurus
Taurus Coffee Maker VERONA12VERII
Key Information
Type:

Coffee Maker

In the Box:

Coffee Maker

More power will help you prepare beverage faster

Power Consumption:

680 Watts

Color:

Black
Details
Prepare delicious coffee easily and simply with Verona. Up to 12 cups of coffee at one time.
Start the Day Well
The alarm clock rings and you already think about the energetic coffee that you are going to drink in a few minutes, right? Use your Verona coffee machine every day and start the day in the best way.
With a power of 680W, with Verona 12 you can make up to twelve cups at once for you and your whole family. The glass jug and the water tank of the coffee maker incorporate a measurement indicator.
Fill the water tank, press the button and get a rich and fast coffee in the simplest and cleanest way. Practical and easy.
Compact Design
With its 12-cup capacity, Verona 12 is designed to take up minimal space in your kitchen. It's robust and quality materials will allow this coffee maker to have a long durability. In addition, its matte black finishes and the glass of the coffee pot, add elegance and modernity to the product. Compact and modern design for your kitchen.
Heating Plate
Prepare as much coffee as you want without worries, because don't worry, you can enjoy the coffee later.
With Verona 12 the coffee will be kept at its ideal temperature thanks to the heating plate built into the base of the coffee maker. This plate with non-stick properties maintains the temperature of the jar.
Anti-Drip System
As soon as you remove the glass carafe from its original position under the spout, the dripping will stop immediately. This feature is key to preparing a smaller amount of coffee than what we initially put in the water tank. As soon as you have enough coffee, simply remove the carafe. Plus, forget about having to clean up spills on the base.
Removable Permanent Filter
This coffee maker has a permanent filter that can be removed to facilitate cleaning and achieve a complete cleaning of the machine.
In addition, this detail allows you to use both the permanent filter and the paper one, depending on your preferences.
Automatic Shutdown System
Another key feature of this coffee maker is its automatic shutdown as soon as it stops working. Thanks to the automatic shutdown your coffee maker will never stay open and you will thus save a lot of energy.