Braun All in one Rechargable Trimmer 6 in1 MBMGK5
Braun All in one Rechargable Trimmer 6 in1 MBMGK5
Key Information
Type:

Multi Grooming Kit

Corded:

No

Color:

Black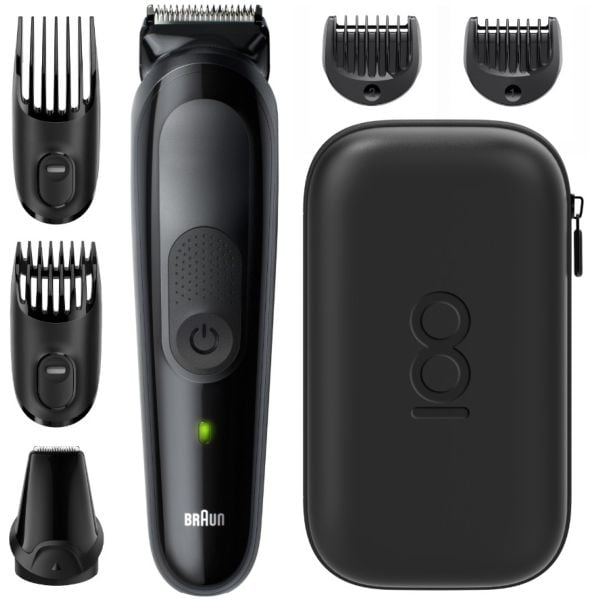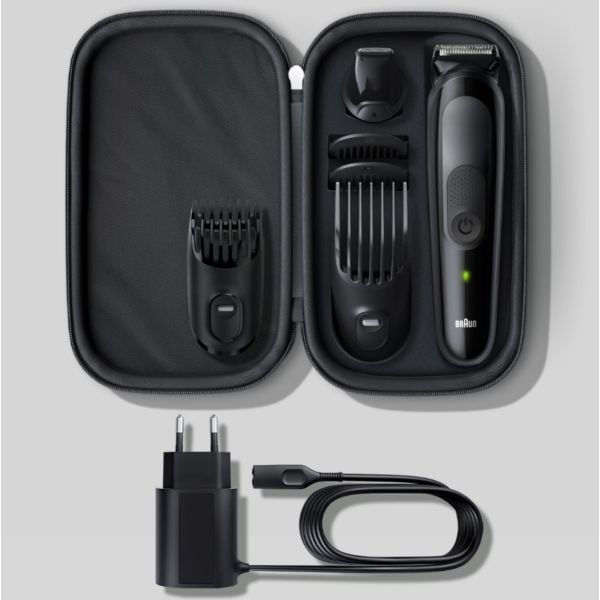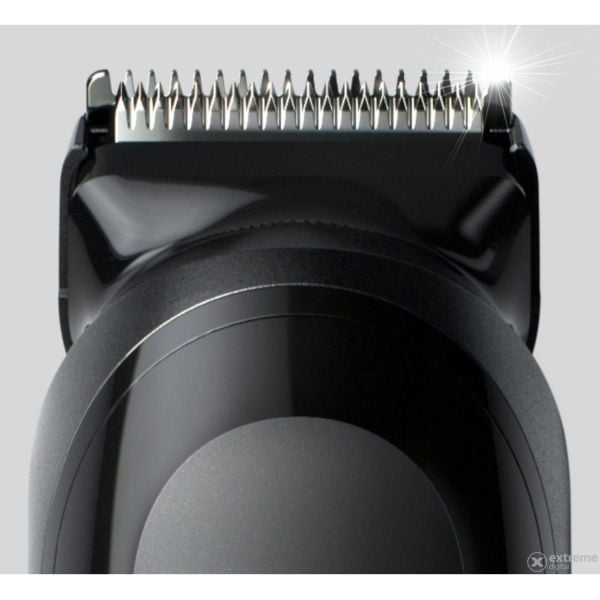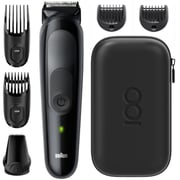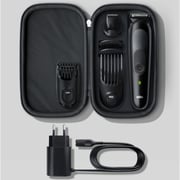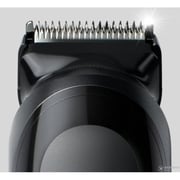 The Braun MGK5 is a versatile appliance designed for trimming, contouring and trimming beards with 13 length settings, as well as for cutting hair and shaving smoothly with a mini razor with a mesh. Simple. 
A century of good design
For 100 years, good design has been at the heart of the philosophy on which all Braun products are based. The MGK5 Design Edition is a pure reflection of Brown's essence: simple, useful and designed to last.
Good design is simple
Braun products are designed to be easy to use. At the touch of a button, the AutoSensing motor precisely adjusts the trimmer power to the density of your chin, making it easier to trim even the thickest hairs.
Good design is useful
We believe that good design is useful. Each of the attachments of this beard editor has a specific, purpose-built function, from precise shaping to a smooth shave.
Good design is designed to last
Every design is supported by first-class materials and high-quality workmanship. MGK5 Design Edition has built-in blades of professional quality, which ensure sharpness throughout the life of the device.
Beard trimming, contouring and precise trimming
Trim your chin to the desired length with flawless precision. Create precise lines and edges on your neck and cheeks and easily style your facial hair in detail.
Precise haircuts
Cut your hair to the exact desired length, from 0.5 mm to 21 mm, with dual-purpose adjustable attachments.
100% water resistance
The MGK5 Design Edition beard trimmer is easy to clean under running water. It is equally effective in both wet and dry use.
Long-life
lithium-ion battery Our most advanced lithium-ion battery. 100 minutes of operation with a fully charged battery, fast charging for one trim in just 5 minutes.
Main
Brand
Braun
Color
Black
General
Type
Multi Grooming Kit
What's in the Box
1 x trimmer
1 x Travel Case Design Edition
1 x 4 precision attachments
1 x smart plug
Features
Features
Men's 6 in 1 beard trimming kit, including short and long attachment and hair clipper. | Men's hair styling kit with an exclusive travel case for Braun's 100th anniversary | Blades that retain their sharpness throughout the life of the appliance |
Additional Features
2 fixed bits, 2 sliding bits: precise chin lengths between 0.5 mm and 21 mm | Li-ion battery for up to 100 minutes of trimming. 5-minute fast charge for one trim. | The AutoSensing engine that this beard editor is equipped with precisely adjusts to the density of your beard.
Body
Corded
No
Cutting length
0.5 to 21 mm
Power & Battery
Battery Type
Lithium-ion battery
Operation time
100 min
Charging time
60 min
Weight
Weight
0.44 KILOGRAM
S100588119