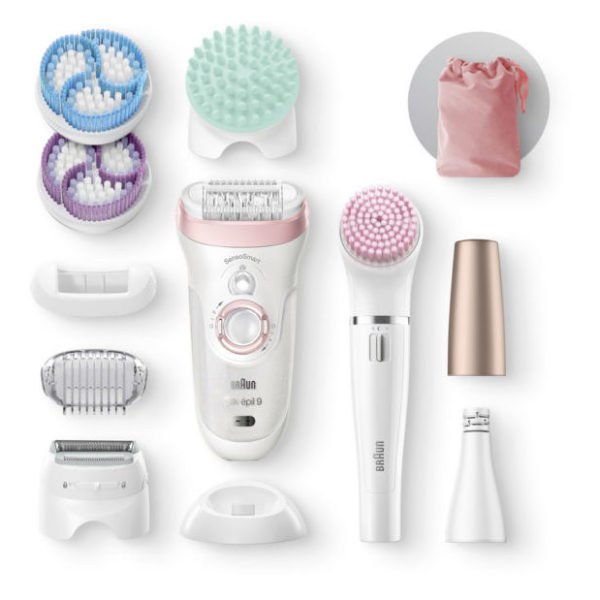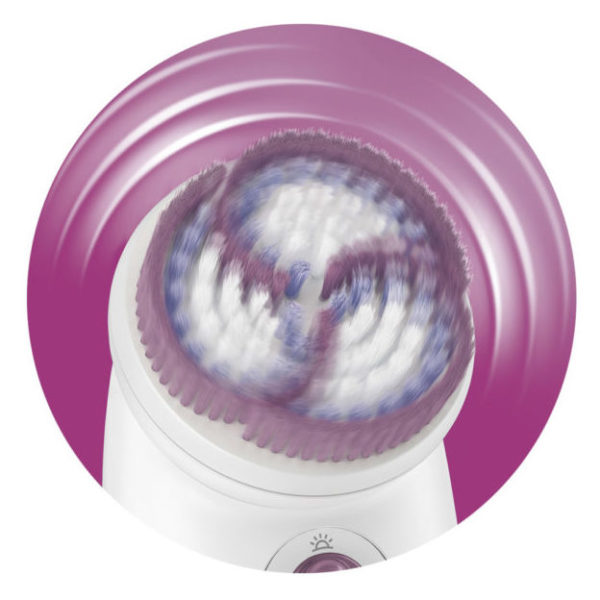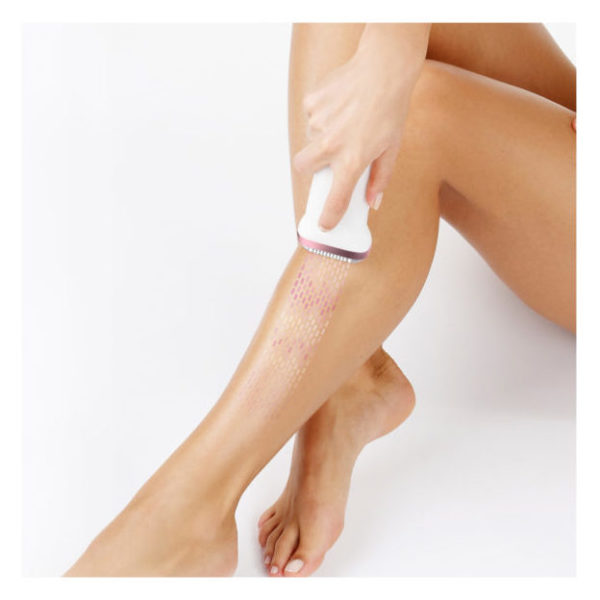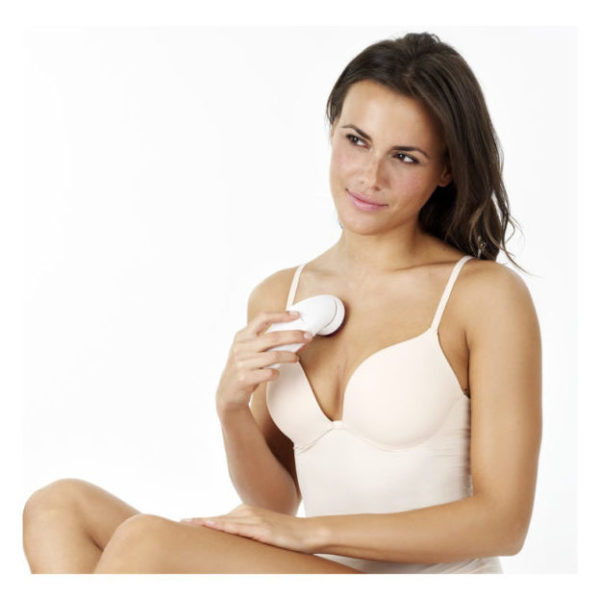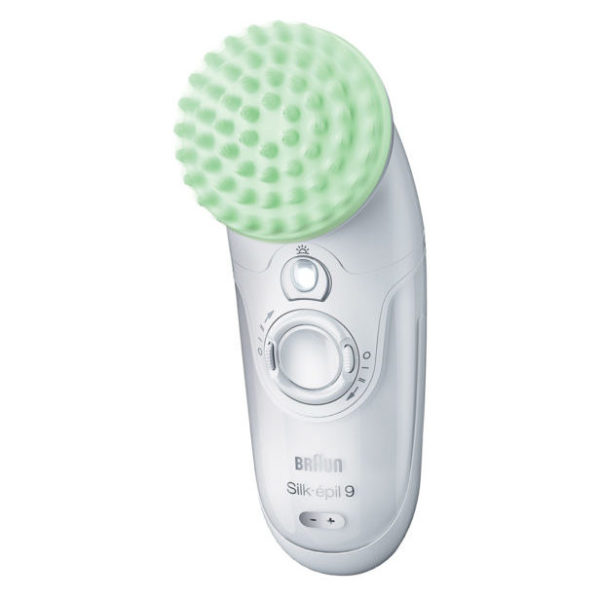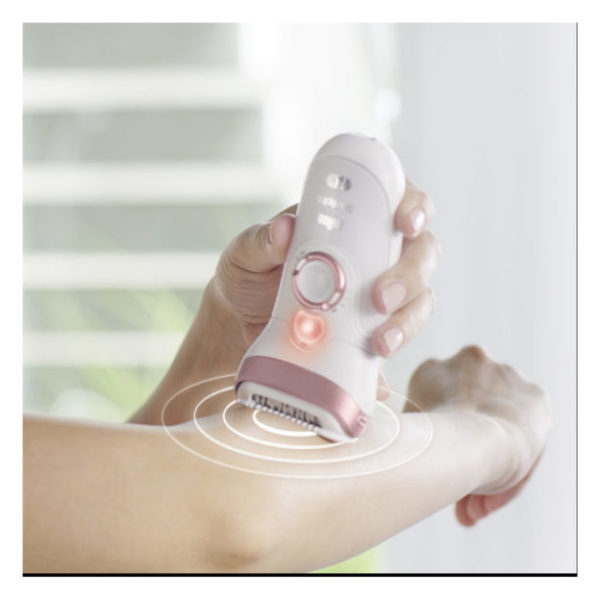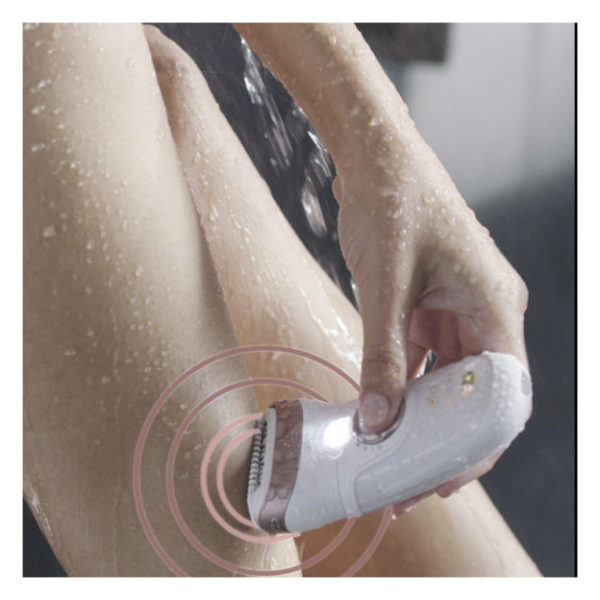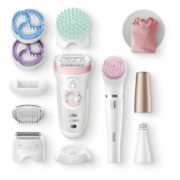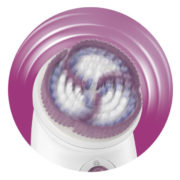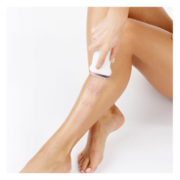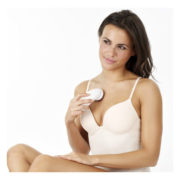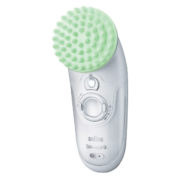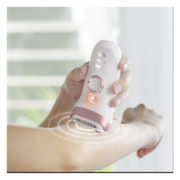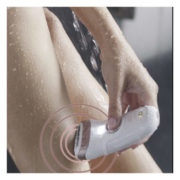 Silk-épil Beauty Set 9 9/985 BS Wet & Dry epilator with 8 extras incl. Braun FaceSpa.
Braun's most premium set for smooth skin on all body parts.
For use on face, legs and sensitive areas. Follow our regimen to achieve flawless skin: exfoliate, epilate, shave, cleanse.
An intelligent sensor guides your epilation, ensuring the right amount of pressure is applied to remove even more hair in one stroke.
MicroGrip tweezer technology
Featuring wider, longer and deeper tweezers the Braun Silk-epil 9 removes with precision even the shortest hairs that wax cannot catch (down to 0.5 mm). So you will not have to wait anymore for your body hair to grow long enough for waxing. Break free from those in-between days, break free from hassle.
Smoothly adapts to body contours for superior comfort and efficiency.
capture the finest hairs down to 0.02 mm of width and only 0.5 mm of height!
Faster than ordinary methods (e.g. manual tweezer)
with 200 movements per second
Braun Silk-épil 9 has a 40% wider head¹ removing a lot more hair in one stroke for a faster epilation. A new standard of epilation so you can enjoy long-lasting smooth skin for up to 4 weeks.
High Frequency Massage system
With pulsating active vibrations – for an extra gentle epilation.
Works in bath or shower for a more comfortable epilation.
Gently oscillates to loosen and remove make-up, oil and impurities up to 6× better than manual cleansing
Chin, upper lip, forehead, and to maintain eyebrows in shape
Features
Features
Smart light. See everything. | 2 speed settings | Wet & Dry. Make pore deep cleansing part of your shower routine