Braun Series 7 Rechargable Mens shaver MBS7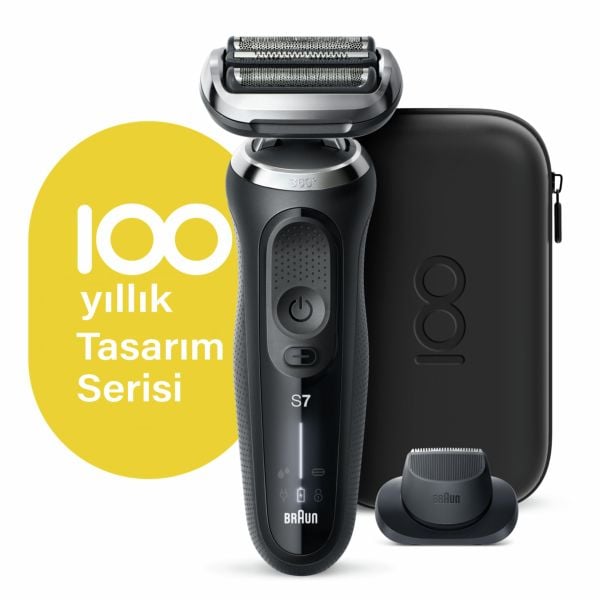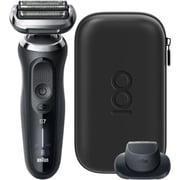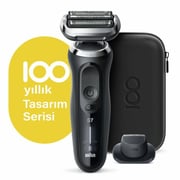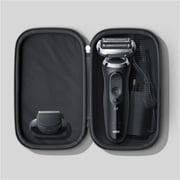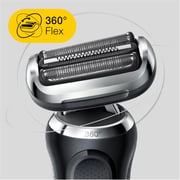 Braun
Braun Series 7 Rechargable Mens shaver MBS7
Key Information
Type:

Shaver - Men

Corded:

No

Color:

Black
Details
Braun Series 7 MBS7 Max Braun 100 Years Design Edition Electric Shaver, Wet & Dry, 4 Cutting Elements, SensoFlex, AutoSense, Hair Clip, Travel Kit, Black
A good design is simple
Braun products are designed for easy use. Effortlessly operate the 360 ° flexible shaving head of the razor with a single button.
A good design is a useful design
Easily customize the 7 Series Design Edition for other care needs by simply clicking the handle to switch to another Braun head.
A good design is built to last
We support every design with premium materials and high quality craftsmanship. Braun products are designed for longevity.
AutoSense technology
The razor detects and adapts to the density of the chin, eliminating hairs with each pass.
Upgrade with EasyClick
Improves the razor for multiple care needs.
Easy to handle
The new ergonomic handle allows effortless shaving, with a simple movement, in one direction.
Longer lasting Li-Ion battery
1 full charge ensures a shave of up to 3 weeks. A quick charge of 5 minutes is enough for full use.
100% waterproof for use in humid and dry environments
Designed for shaving in a dry environment, with foam, gel and in a wet shower environment.